Discover our 4-star campsites
Whether in Brittany or on the French Riviera, in Italy or Croatia, Homair's 4-star campsites offer quality services, amenities and entertainment. You will enjoy an exceptional setting, activities for everyone, and top-of-the-range facilities to make your camping holiday an unforgettable one.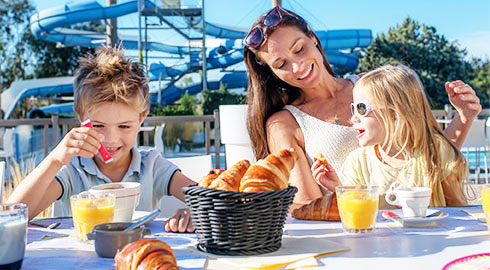 Services and amenities
Our 4-star campsites offer many on-site services so that you have everything you could need at hand during your holiday: shops, restaurants, bars, sweet and savoury snacks, Kids Club and Teens Club, etc. You can also enjoy a camping space of at least 80 m², with private parking on your lot or public parking at the campsite entrance.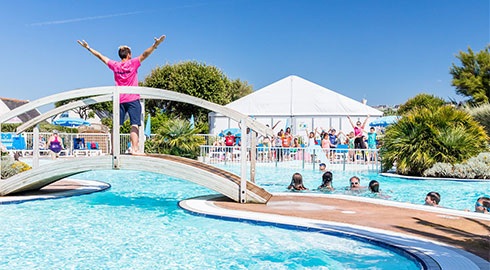 Activities and entertainment
Water aerobics, fitness, workouts, sports tournaments, fun activities for kids, shows, concerts, excursions, tree top adventure courses, etc. Both day and night, our teams are at your side offering you various activities and entertainment for every age. Everyone will find something to enjoy among all the relaxation, sports, discoveries and excursions we offer.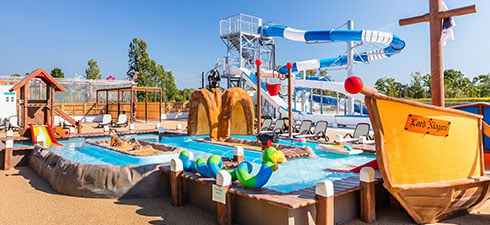 Installations and facilities
Giant water parks, heated pools, tennis, golf, cardio fitness room, well-being area and spa, playground, solarium, multi-sports field, private beaches... each of our campsites provides you with quality facilities so you can make the most of your holiday. The watchword at our 4-star campsites: enjoy yourself!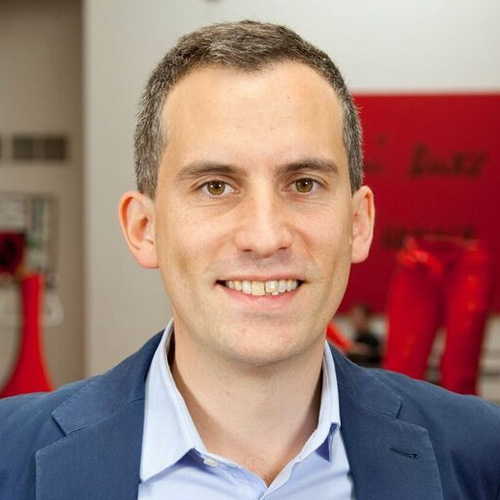 The number of stars attributed to a camping village is a real guarantee of its level of quality and facilities. At Homair, we lend great care and attention to ensuring we offer you the best for your future holidays.
Quentin Schaepelynck, Homair Holidays Managing Director